Close your eyes and count to ten
I will got and hid but then
Be sure to find me.I want you to find me
And we'll play all over
We will play all over again

tomwaits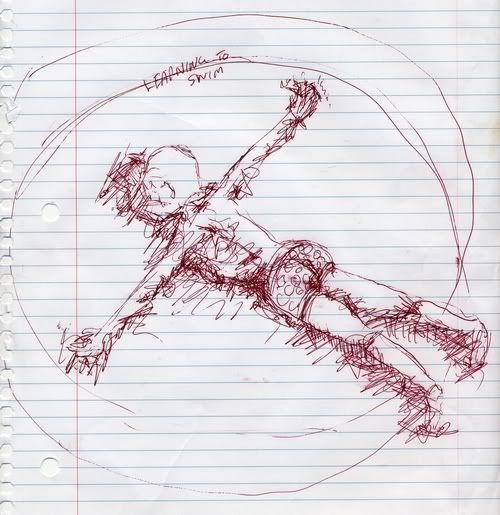 When l was 6 or 7 we moved to Rumble Beach (now Port Alice). A small townhouse kindof
town with a small wading pool just up the street from us. It was round and green and
about a foot deep. I wandered in that pool, sat down in it, and finally layed on my stomach
with my arms stretched out and my face down holding my breath.
I was swimming. I held my breath and l was swimming.
I was so excited that l ran home and told my mom to come and see me swim.

There's a baby swimming in Amy's tummy right now and when it's born, when
he or she comes running to me, arms flapping, dripping wet and telling me to come
see them swim, l will.