The power to make things beautiful lies in each
of us already. It is a core so simple and so
deep, that we are born with it.

-C.Alexander

I use this quote at the beginning of every class. Photographic arts,
doll making, assemblage and bricolage, l'm like a traveling magic
show. It takes me a day to load my truck, old canvas, fabric, some
stained, some smelly, dirty rusty tin, banged up wood, blocks of
beeswax, needles and thread, and sometimes my sewing machine.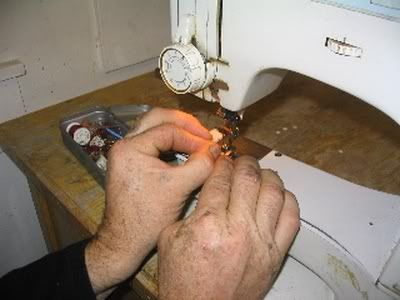 If it were the middle ages, l'd be tortured and hung up for my alchemist ways.
I taught a couple of two day workshops at the Denman Island Arts Center,
doll making and assemblage. l'm always scared when l go to denman island,
it's lawless you know. The people on denman don't just grow potatoes and corn
There are lots of artists there and they care. So l have to be prepared, l have to satisfy
them. If l don't, who knows, l'd probably wind up on the shore of the mainland, my
limbs sewn together, covered in beeswax, looking like a kewpie doll.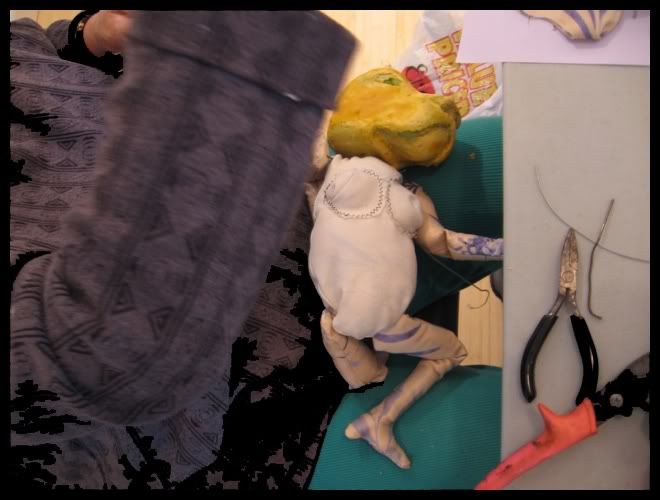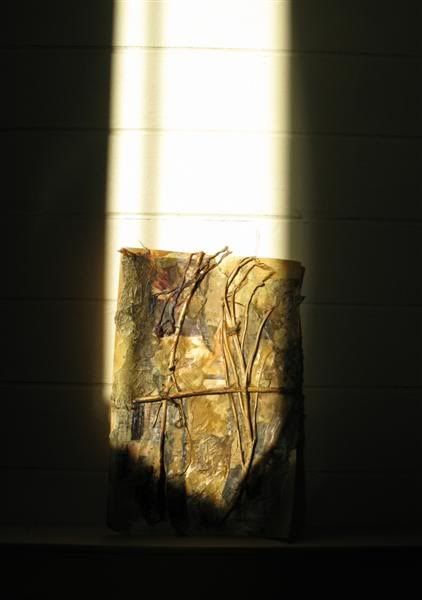 (to all of my students, sorry for the lack of names, if you have
a name or website, let me know and l'll post it.)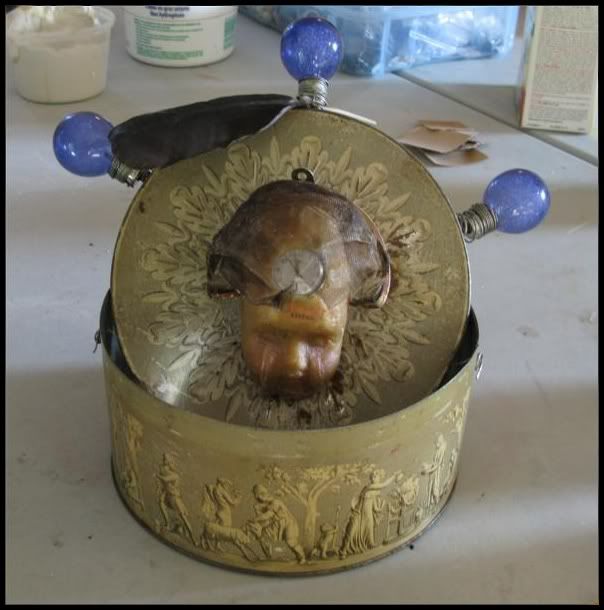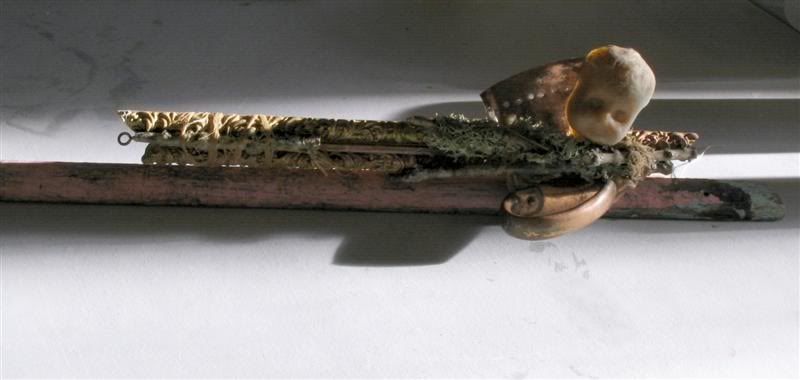 Wells, BC. - I've taught a few times at the Island Mountain Arts Center
I've also stayed a winter or two there, out in Stromville. In a cabin, woodstove
and lights powered by car batteries, sometimes l felt like a hairless dog curling
up tight to keep warm. Wells is a magical place and l like teaching there. Last time
l taught for five days, the first two days are the honeymoon, the third day,
it's over, people are sick of working eight hours stitching and sticking and listening
to my banter about the importance "of caring". Some even wished they had taken
the calligraphy class down the hall. I bribe them with cookies, fortune cookies
and chocolate cookies and if they make it to thursday, were okay.
The last day is the best, were all comfortable with each other,
things are just beginning to
develop, in fact that's
when the five days should really start.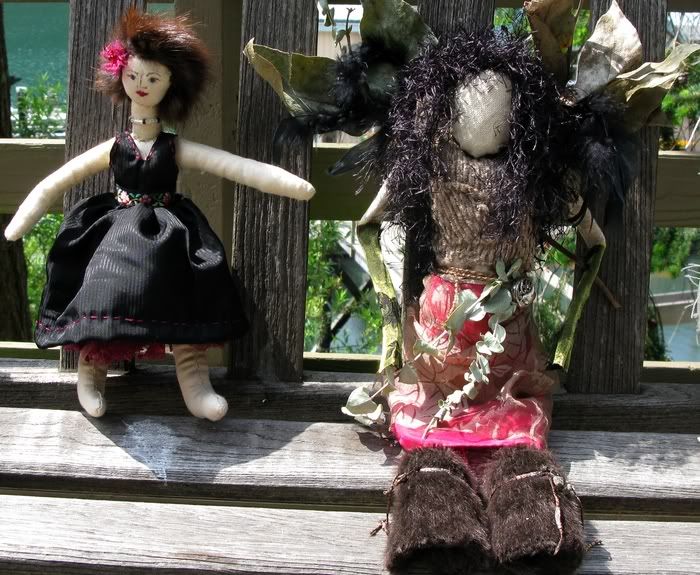 Doesn't matter what class you take with me, l get you to make a fabric doll.

"If a child died, Ojibwa Indian women made a "doll of Misfortune"
creating it from feathers and placing it in a cradle, the mother cared for
the doll just as if it were a real baby. She would take it on journeys,
talk to it and give it presents for one year, until she considered the
baby old enough to reach paradise on its own."

Before making a doll, l ask the students to write for ten minutes non-stop
starting with words "I remember". This zen practice of writing is
borrowed/inspired from Natalie Goldberg
The students are brave, most read what they have written,
some tearfully, some with laughter, all with courage.





Metchosin, BC - I taught a five day class last summer at the
Metchosin International summer school of the arts.
This place is beautiful, it's like summer camp without the bully's. You sleep
there, you eat there, and you create. I start this class by making pinhole
cameras out of old record covers. Self portraits, transfers, rusty tin figures,
fabric dolls, encaustic, and collage. The pinhole images are beautiful,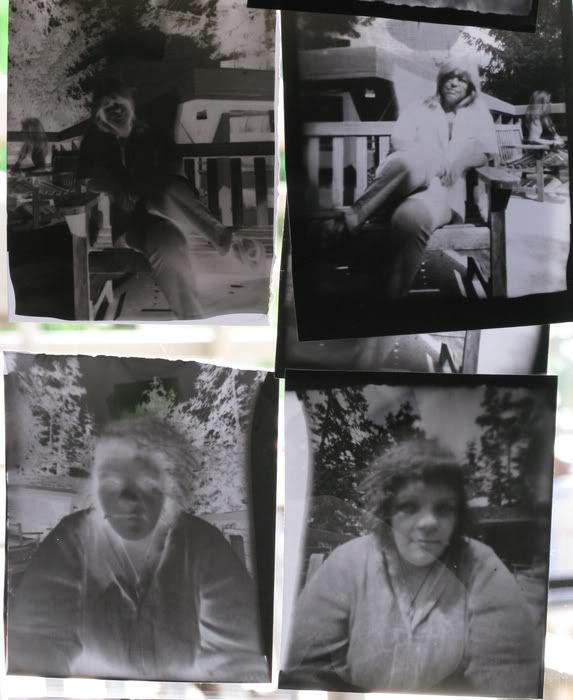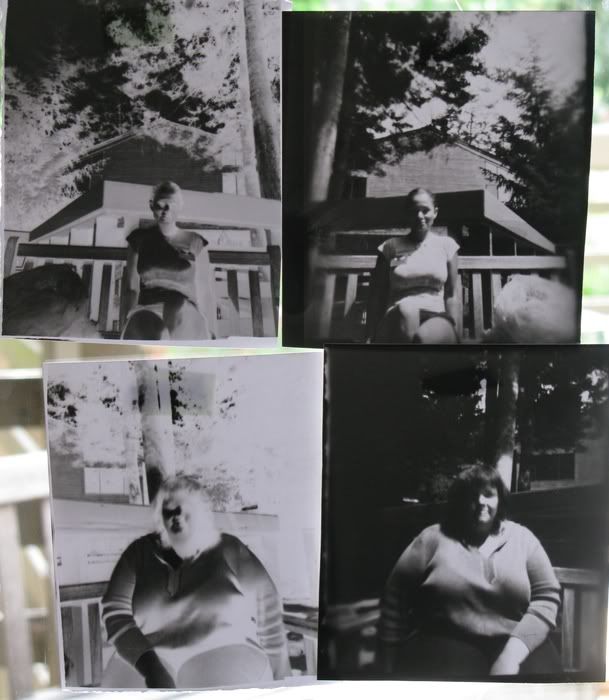 it takes awhile to make the camera light proof. lots of black tape, lots of
frustration, but once done, it's like you just made friends with
Joseph Niepce. The act of building this little crooked box. The act of
building, so important, working with your hands, feeling and fumbling.
Like peeing in a ditch, you can't miss. It's almost primitive, and very
real, you just want to dance naked around a big fire.

And there's one thing you can't lose
And it's that feel
It's that feel
-t.waits

Red Deer, AB - I am teaching another five day class this summer at
Red Deer College. Last summer l had a wonderful group...
even a couple who had returned second year in a row, l guess l didn't explain
myself clearly enough the first time. (Thank you Paul and Glynis, and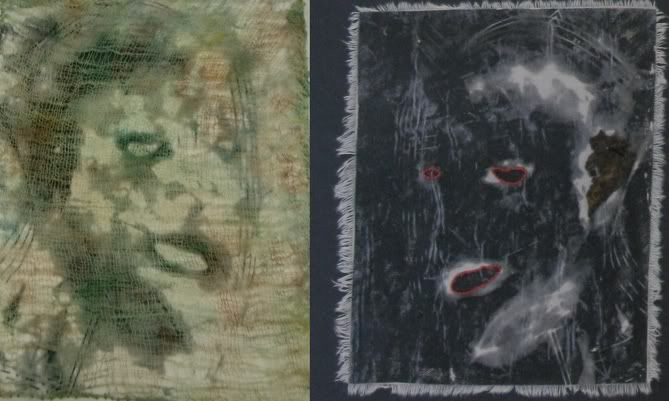 of course thank you Erika and Gillian who always support me
and try to come to nearly all workshops.)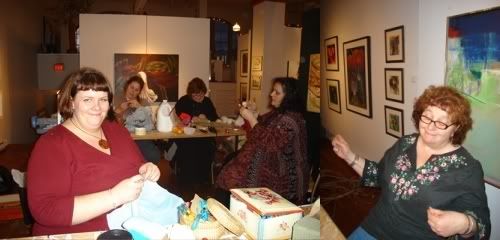 And me and Molley Hoey drank Pruno and Koolaid and she had a
Tattoo gun made out of a cassette Motor and a guitar string and
She soaked a hanky in 3 Roses And rubbed it on the spot
And drew a rickety heart and A bent arrow and it hurt like hell
-t.waits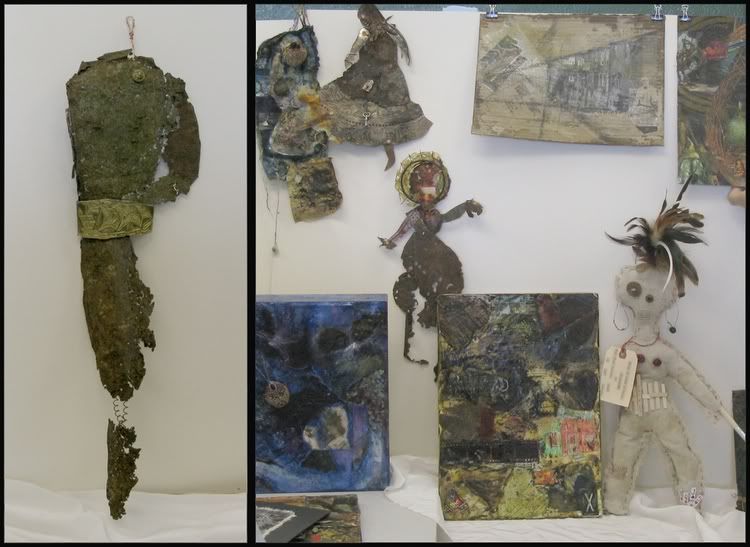 A "bricoleur" is a kind of handyman who enjoys adroitly drawing upon all
sorts of everyday things - whatever is at hand
- to attend to those things that make the good life.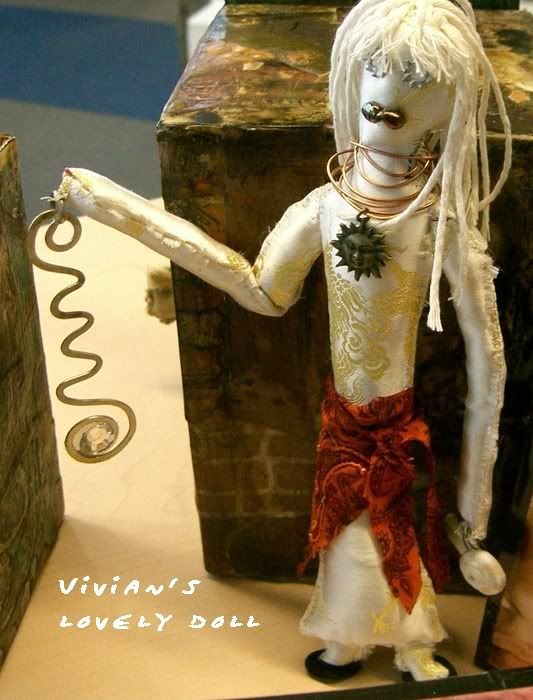 What has changed is my way of seeing,
l am learning how to look at pictures,
what has changed is my capacity of feeling.
Art opens the heart.
-j.winterson


---


Winter has passed...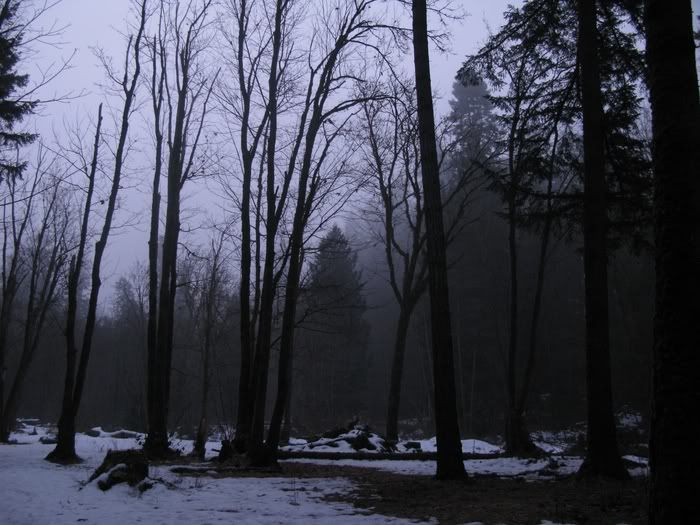 still a little cold...



but were warm...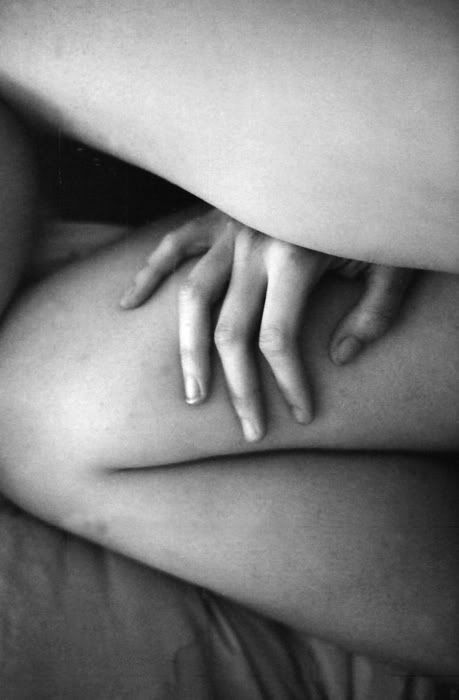 ---

I listen to him almost every day, and
because Renee at Circling My Head needs
some wailin and moanin, here is Jacque Brel