"...found an old dog and he seems to like me."
tw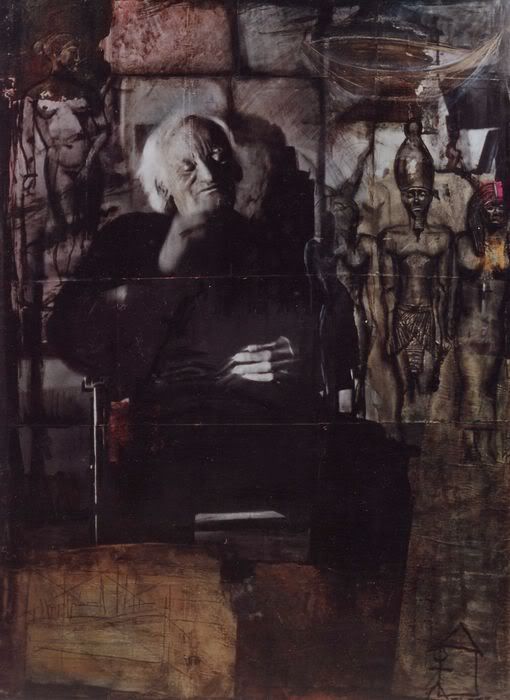 "Sprung from the loins of Aunt Daisy"

This is a painting l did many years ago of Sid Barron. Sid was a painter and for many years a cartoonist for the victoria times and toronto star. Sid was pretty incredible, bright, funny, and always a joy to be around. He told me the story of his aunt when l was photographing him, told me that her name was Daisy and that she was wonderful, full of laughter and always so good to Sid. It was many years later that he found out that aunt Daisy was really his mother.
I ran into Sid's wife "Jesi" last week and she told me that Sid had died last april.
Le Que Sabe