Amid a place of stone,
Be secret and exult,
Because of all things known
That is most difficult
-w.b.yeats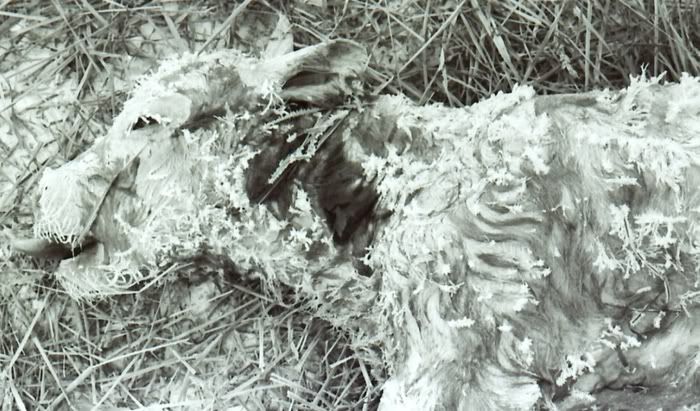 The lamb that ate itself to death...
Years ago l spent a winter on a cattle farm in Rolla, bc. I lived in a cabin and
worked on a painting. The farmer and his wife were so gracious and so lovely.
I would help bring in calves when they were born. Frozen white
ground and wind that would rush through you tearing at your flesh as it left.
I remember having to pull a calf out of it's mother. I pulled so hard,
the farmer and l pulled and pulled, l thought l would turn the cow inside out.,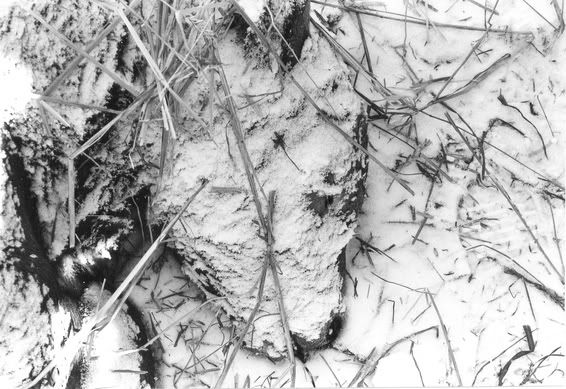 I helped skin a dead calf, used a utility knife. We wrapped the hide around
another motherless calf in hopes the cow would smell her's and let it feed.
I drank beer in the rolla pub and listened to the farmer's sons sing,
sing, their music was like passion - ferocious.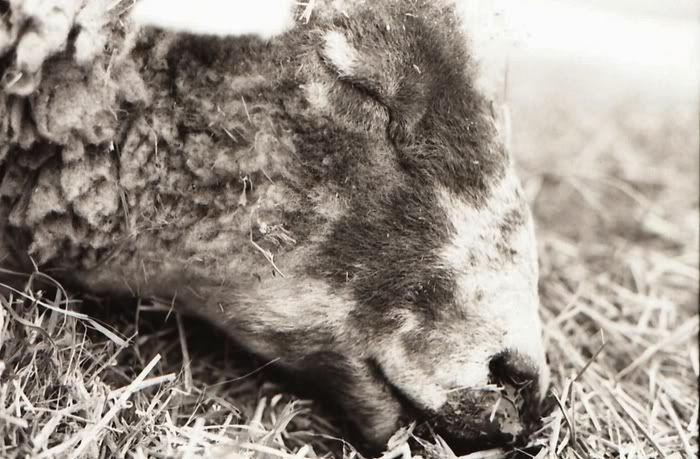 Huge round bales of hay stretched out on the farm, stacked two high.
One day l noticed a lamb eating at the bales, all alone, biting, chewing,
tearing, all day she ate. The next morning l found her, dead. She had eaten
way too much in one spot, in one sitting, and the top bale had fallen on her.
There was beauty on the farm.
You don't die when you live on a farm
you just become part of the earth's mystery and secrets.

when the road's washed out
they pass the bottle around
and wait in the arms
of the cold cold ground
cold cold ground
tom waits