"...no one gets to see exactly what we see." (amyrubin)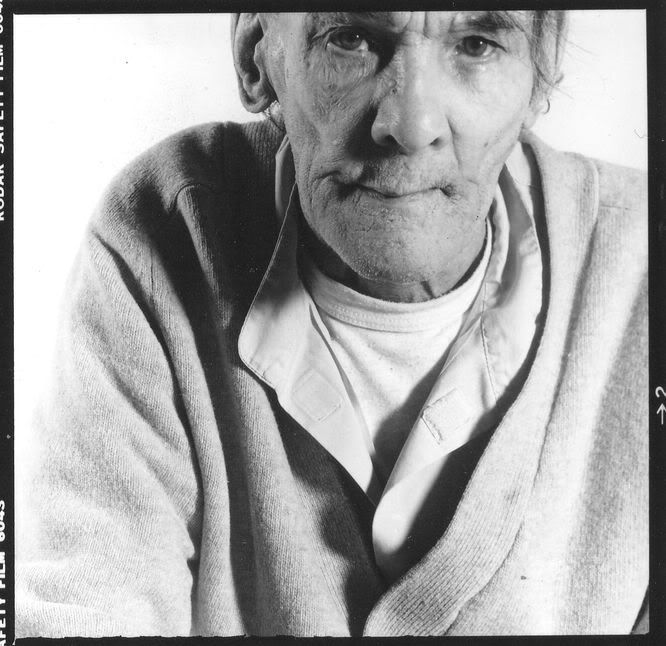 ..."Let's go Mickey...remember today...we're going for a drive." I had even marked it on his calendar, a big X, Sept.27th. Hauling Mickey's clothes out of the closet he asked for his dungees. "You mean your jeans Mickey?" A plain white shirt, and his brown sweater. "Can you shave me Kenny?" Well we got out his old plugged up electric razor and l proceeded to shave him. His face was like a hot water bottle, warm and rubbery. "Don't forget the moustache." "Watch the sideburns...feel it." he said. Save for the aftershave lotion Mickey shuffles to the bathroom to comb his hair. A young boy getting ready for sunday school.
The first 15 minutes were held in silence as we drove around calgary with both of us filling the car with a heavy fog of smoke, Export A plain. My question breaks the silence. "Get out much Mickey?" "Naw, don't get out much...the guys in the park..like flys...get a bottle, get a bottle."
Lived in New York, Mickey did, until they kicked him out for an expired work visa. He used to frequent High Park and listen to political rallys until 4 or 5 am. Drinking red wine and fcking snake on the canals in Montreal. Five years in a prison war camp in europe and escaping three times, once under potatoe peels. His boxing days, winning the bantam weight division in Saint John in 1936. From coast to coast Mickey has worked and played only to pass out in calgary and wind up in the Colonel Belcher Veteran's Hospital.
Two weeks later l stop in to see Mickey again. He remembers our car ride. I change his calendar again.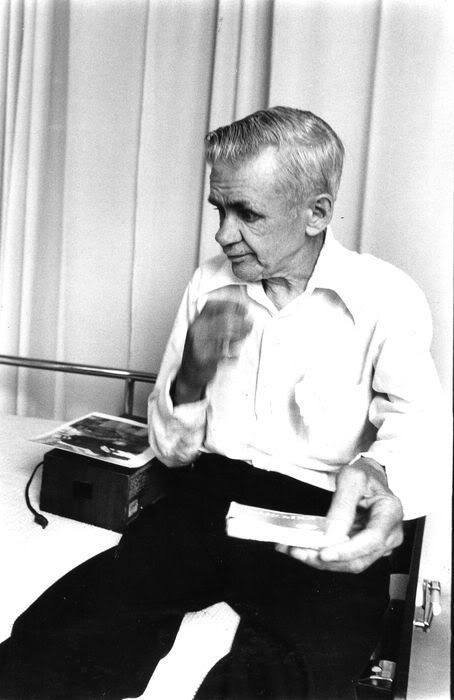 Mickey's friend "Jello"